During a hot housing market, it can get discouraging for buyers who are trying to find their dream home. Turn-key homes get snatched up within a matter of days or a bidding war may drive up the price out of their budget range. That's where Kazantzis Real Estate Agent Val MacNeil comes in. She recently discussed how her background helps clients find that diamond in the rough.
How does your past experience translate into the Real Estate market?
I went to school for interior design. So, I can help clients visualize what a space could be, which is super important in a hot housing market where inventory can be lower. So often, buyers have trouble recognizing their dream home because they can't see beyond the surface. My job is to help them realize a home's full potential. On the flip side, I also help sellers stage their homes to make them more appealing to prospective buyers.
What sets you apart from other Realtors?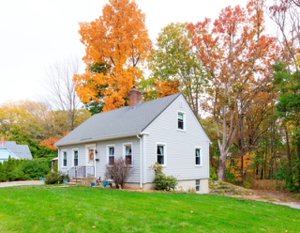 I stick with my clients even if it takes years to find the right home. This is one of the biggest purchases most people will make in their lifetime and it shouldn't be taken lightly or rushed into. I want to make sure my clients find the home of their dreams without settling.
What do you love most about being a Realtor?
Telling a buyer their offer was accepted. I love their reactions! It's such an exciting, momentous occasion of which I am so lucky to be a part.
What words of wisdom do you share most with prospective home buyers or sellers?
Be patient! It's too big of a purchase to be impulsive. My job is to keep a level head and ensure my clients are making the right decision for them, keeping their goals, needs, and budget in mind.
What does the word "home" mean to you?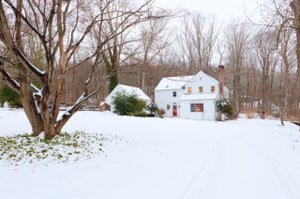 Home is where the best memories are made.
More about Val:
Born and raised in Pomfret, MacNeil is extremely knowledgeable about Connecticut's Quiet Corner. She's a full-time agent specializing in first-time buyers, move-ups, residential, and condos. Licensed in both Connecticut and Massachusetts, she's a Realtor who gets results - surpassing her sales goals every year.
Experience: Full-time Buyers & Sellers agent, Eastern CT Assoc. Realtor committee member
Community Involvement: Volunteering at town-wide clean-ups