When Kazantzis Real Estate Owner Andrea Kazantzis had children, she knew she wanted to move back to Brooklyn, Connecticut - the place she, herself grew up.
"Brooklyn is a tight-knit, laidback community - making it the perfect place to raise a family and run a business," Kazantzis said. "My dad opened Johnny's Pizza here in 1974. And this is the town where I opened my first Kazantzis Real Estate Office."
Rural Living
Located in Connecticut's "Quiet Corner," Brooklyn is a quintessential agricultural town that is rich in history and rural atmosphere.
One of the biggest attractions in town is the Brooklyn Fair. Operating since 1809 - it is considered the oldest agricultural fair in the United States.
"One of my favorite things to do here is going to the Brooklyn Fair, Kazantzis said. "From pig and tractor races to delicious fried foods and rides, it's an awesome day out for the family."
The fair is normally held each August but has been postponed until 2021.
Kazantzis Real Estate Agent Val MacNeil said another great place to visit is the Creamery Brook Bison Farm.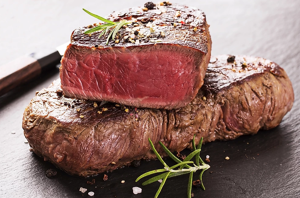 "They do wagon tours through the working farm and you can also buy their bison meat, which is leaner and healthier than beef, or try a bison burger fresh off the grill," MacNeil said. "They also have delicious ice cream during the summer."
Creamery Brook described bison meat as the "original health food" with fewer calories and less cholesterol than beef, chicken, and turkey.
If you want to cut your own Christmas tree, you'll want to visit Allen Hill Farm or Laurel View Farm
Steeped in History
Incorporated in 1786, Brooklyn's colonial history is well-preserved in many of the old churches and homes which have been beautifully restored. The town's Court House has been internally renovated to provide town office facilities, but the colonial exterior was left unchanged.
The Brooklyn Green Historic District is notable for its Greek Revival, Colonial, and Federal architecture. and was added to the National Register of Historic Places in 1982.
The Brooklyn Historical Society Museum and the Daniel Putnam Tyler Law Office are open every Wednesday and Saturday and are located next to the memorial (and grave) of Brooklyn's most famous citizen, Revolutionary War hero Israel Putnam.
An Easy Commute
"Brooklyn is only about a 45-minute drive to Hartford. So it's a great town for commuters who would rather live in the country," MacNeil said.
While central and western parts have continued along a residential and rural path, whereas the eastern sector has become predominantly commercial.
Population: 8,232
Median Income: $59,369
Median Home Price: $219,600
Median Age: 44.8
If you're interested in making Brooklyn your home, stop by our office in town or give us a call. We'd love to show you around! In the meantime, check out some of the available listings.