Stone walls, scenic country roads, and a quaint collection of restaurants, farms, and shops make Pomfret a quintessential New England Town.
"Pomfret is a very scenic town made up of old farmlands with beautiful fieldstone walls everywhere you look," said Kazantzis Real Estate Agent Val MacNeil. "It's centrally located to Boston, Providence, and Hartford. Wonderful schools, both private and public make it a great place to raise a family."
Located in the "Quiet Corner" of Connecticut, Pomfret is or has been home to the likes of actress Renee Zelwegger, college basketball coach Jim Calhoun, and Revolutionary War Major General Israel Putnam.
"Town government has been sensitive to maintaining the rural environment and historic charm that makes Pomfret the quintessential New England Community," the town's website said.
Outdoor Activities
Pomfret has plenty to offer for nature lovers.
"This state park has something for everyone - hiking, camping, fishing and swimming," said Kazantzis Real Estate Owner Andrea Kazantzis.
The current day park is a combination of three parks - the original Mashamoquet Brook, Wolf Den, and Saptree Run.
Table Rock and Indian Chair natural stone formations are near the Wolf Den. History buffs will want to take a tour of the Marcy Blacksmith Museum - which is a working grist mill with original equipment and a collection of blacksmithing tools and equipment.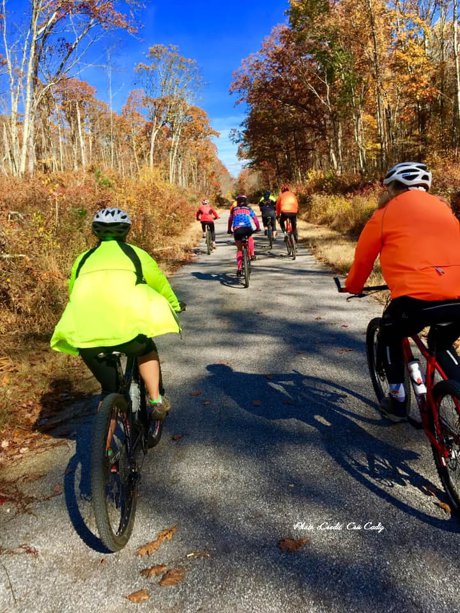 While the rails along this old railroad corridor are gone, the amazing vistas remain, making the trail a popular spot for walkers, hikers, horseback riders and cyclists.
The trail exists in two sections. The south section stretches from East Hampton to Windham and the north from Windham to Pomfret.
For those who like to bird watch, the Connecticut Audubon Society's Pomfret Conservation Center may be the place for you.
With almost 700 acres of rolling hills, scrubland, grassland and woodland, the center was recently named in the Huffington Post as one of the best places to commune with nature in the Northeast.
"Take a walk on over 10 miles of trails and count the number of bird species you spy. Over 210 have been sighted here," the publication said.
While the buildings are currently closed and programs canceled indefinitely, the sanctuary is open for hiking. The Connecticut Audubon Center just asks people to follow social distancing guidelines.
Farms & Vineyards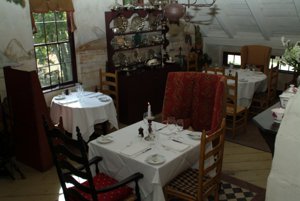 Imagine living in a town with one of New England's most popular wineries.
Sharpe Hill Vineyard is home to Ballet of Angels - which it says is the most popular wine in New England.
"I love going to Sharpe Hill for a wine tasting or even just for dinner," said Kazantzis. "The wine is amazing, the food delicious and the scenery spectacular."
In addition to award-winning wines - the vineyard has racked up more than 450 medals in international tastings - Sharpe Hill said its Fireside Tavern was featured in Connecticut Magazine's cover feature "50 Dishes to Try Before You Die," for its Creole Shrimp entrée.
The winery is currently open for outdoor service only Saturdays and Sundays, weather permitting. Dinner and lunch are by reservation only.
If ice cream is more your speed, you have to stop by We Li Kit Farm.
"This popular spot on Route 97 has been owned by the same family for six generations," MacNeil said. "In addition to delicious ice cream, they also sell their own beef."
On Fridays, Saturdays, and Sundays We Li Kit also offers a creamy New England chowder and clam cakes.
While there, the farm encourages you to "relax in our gardens, visit with our animals and purchase some of our other farm products."
Restaurants
"Grill 37 is one of my favorite restaurants in Pomfret," said Kazantzis Real Estate Agent Keri Roy.
The restaurant serves steak, seafood, and sushi, and also has live music from time to time.
"The service is always friendly, professional, and knowledgeable," one Facebook review said. "The food is outstanding- creative, fresh, and delicious!! And most importantly, they are consistent!! It is always great!!"
Located in a restored early 19th-century barn, Vanilla Bean Cafe has been serving delicious food since 1989.
"They also host local artists' artwork and have folk music on occasion," MacNeil said.
When it first opened, the restaurant had seating for 16. It has since grown and - when fully open - can accommodate 90 people inside and 40 outside. It is currently open for patio seating only.
Serving housemade soups, sandwiches, light dinners and daily specials, the restaurant operates with a simple philosophy: "Create a place where we would feel comfortable and serve food that we would want to eat. If we wouldn't eat it, we certainly wouldn't serve it."
"Pomfret is a very quiet, peaceful rural town. Anyone looking for that environment would love it and should consider moving here," Roy said.
Kazantzis Real Estate has several listings in Pomfret. Contact us if you'd like to schedule a tour.
More Information About Pomfret:
https://nectchamber.com/pomfret/
https://www.ctvisit.com/listings/town-pomfret
https://www.pomfretct.gov/about-pomfret